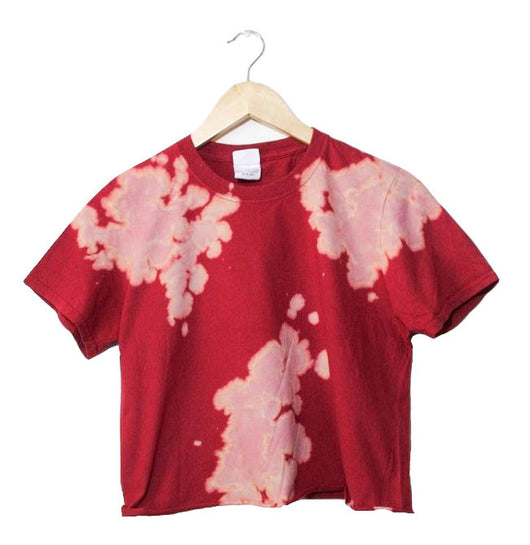 Red Bleach Out Cropped Unisex Tee
Regular price $15.50 Sale
Red bleached out, 100% ringspun cotton, cropped unisex t-shirt.  
Bottom edge is raw and will roll up slightly after washing and drying.
Please note:  Due to the bleaching out process, each one will be similar to the picture, but may have slight variations in color and bleach spread.  
Washing instructions:  Machine wash in very cold water, dry normally.